Labor Day
EPISODE OVERVIEW
After the premature birth of her son, Amber struggled to come to terms with the aftermath of her time in the NICU. She turned to books to help and stumbled across Labor Day: True Birth Stories by Today's Best Women Writers. Within the pages, Amber found solace — a community of women who shared their childbirth experiences with candor and heart. Sarah A. Strickley stood out. In her essay, "Live from the NICU," Amber found a story intimately tied to her own.
On this episode of The Tote + Pears podcast, Amber speaks with Sarah about the moving story that inspired the piece.
TOPICS COVERED
A positive result: For some women, the journey into motherhood begins quickly or unexpectedly. For Sarah, pregnancy took time. After several years of trying, and several negative pregnancy tests, she finally got the result she was looking for: positive.
Turning to Google for answers: Sarah suffered a rough pregnancy –– she lost 20lbs because she couldn't keep food down. Like many women, she took to the internet for answers to her questions and concerns. That is when she realized her local hospital had one of the highest rates of C-sections in the country. She decided to move across the country instead and entrust her life — and her baby's — with a midwife.
Premature labor: Premature labor impacts 1 out of 10 women in the US. Preterm birth and low birth weight account for about 17% of infant deaths. Babies who survive may have complications that last a lifetime. Sarah and Amber share the frightening and unforgettable experience of delivering their babies early. From excitement to fear, the two women discuss how they coped with their premature births.
Spending time in the NICU: In Labor Day, Sarah describes her time in the Neonatal Intensive Care Unit (NICU) in haunting detail: "Through the windows of our dimmed private room, we watch nurses dash to attend to the final moments of the babies who don't make it."
Sarah's baby had trouble breathing and eating, which led her family back to the hospital where they spent agonizing time waiting in the NICU — a traumatic experience riddled with fear, anxiety, sleepless nights, unsettling alarms and the rush of nurses every time a beloved new life suffered the unthinkable.
Work and family: Working mothers often struggle to manage the demands of their work and family life, but for women with children in the NICU, the demands are even greater. In Labor Day, Sarah describes the daunting balance:
"We play witness to the reality that the longer your baby manages to stay alive and stay in the NICU, the less likely you are to manage to be there with her. The daily demands of work and life finally intrude and the best you can do is send tubes of breast milk to the hospital with love from work or home. But you can't do that if your supply tanks, which will inevitably happen if you allow more than a few hours to pass between sessions on the hospital-grade pump, which is called, incredibly, a Symphony."
Motherhood lessons: Her experiences in the NICU shaped Sarah's perspective forever. Motherhood transformed her values, views on work and life, parenting and her physical being. A woman moves through the world differently after confronting the precious reality of life and death in the NICU.
Working mom: Sarah's daughter eventually graduated from the NICU and her family gratefully welcomed her home. She is now 7-years old — a big sister to Sarah and her husband's second little girl. Sarah is now a professor at the University of Louisville and her daughters are healthy and happy. She fits work in throughout her day and focuses on family Happiness, for her, means letting go of the idea that some ideal balance is achievable. Instead, she does the best she can and prioritizes what matters — reveling in the warm laugh or hug of the strong, healthy children she fought to bring into this world.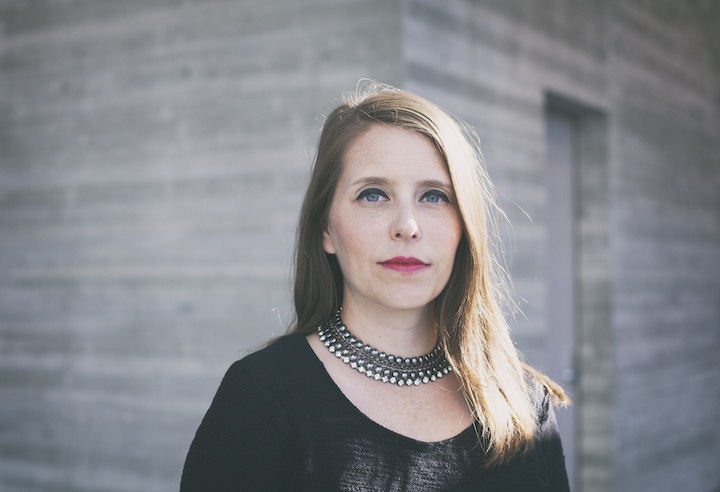 Sarah Anne Strickley is the author of the short story collection, Fall Together (Gold Wake Press, 2018). She's a recipient of a National Endowment for the Arts Creative Writing fellowship, an Ohio Arts grant, a Glenn Schaeffer Award from the International Institute of Modern Letters, other honors. Her stories and essays have appeared in Oxford American, A Public Space, Witness, Harvard Review, Gulf Coast, The Southeast Review, The Normal School, Ninth Letter, Hotel Amerika, Copper Nickel and elsewhere. She's a graduate of the Iowa Writers' Workshop and earned her PhD from the University of Cincinnati. She teaches creative writing and serves as faculty editor of Miracle Monocle at the University of Louisville. She lives in Kentucky with her husband, the writer Ian Stansel, and their daughters.
Find her at:
Twitter: @sastrick
LinkedIn: www.linkedin.com/in/sarahstrickley/
Facebook: @SarahAnneStrickley
Instagram: @saystrick
References:
Labor Day: True Birth Stories by Today's Best Women Writers (p. 164). Farrar, Straus and Giroux. Kindle Edition.
In 2016, 1 out of every 10 infants born in the United States.
In 2015, preterm birth and low birth weight accounted for about 17% of infant deaths.
Credits:
Produced by: Kai-Saun Anderson
Music by: Podington Bear
Photo by: Wai Siew
WANT MORE? SUBSCRIBE TO AND RATE THE SHOW
iTunes • Stitcher • Google Play
Thanks for listening! We hope you'll subscribe at iTunes, Stitcher, Google Play or wherever you get your podcasts.
Questions or comments? Email us at hi@toteandpears.com.