Aging Parents
EPISODE OVERVIEW
When it comes to caring for aging parents, women — daughters, especially — are twice as likely as men to take on the responsibility (both physically/emotionally and financially).
In this episode, Amber sits down with the Executive Director of Family Caregiver Alliance, Kathleen Kelly, to talk about the role and life of a female caregiver.
TOPICS COVERED
A letter to my mother: Amber shares a heartfelt letter written by a listener coming to grips with her mother's diagnosis.
Alzheimers: In 2019, it's estimated that 5.8 million Americans are living with Alzheimer's dementia. That's one out of every 10 people 65 years and older (10%). Almost two-thirds of these people are women. Older African-Americans are about twice as likely and Latinos are one and one-half times more likely to have a form of dementia than their white counterparts.
Daughters + caregivers: Approximately two-thirds of caregivers are women and over one-third of dementia caregivers are daughters. One-quarter of them are "sandwich generation" caregivers — meaning that they care not only for an aging parent, but also for children under age 18.
Family Caregiver Alliance: the FCA has worked in the field of family care for over 40 years. It's one of the first in the country to recognize the needs of family caregivers, then form a non-profit to address them. The organization conducts comprehensive research, advocates for changes in social policy and provides in-the-field support to caregivers.
A woman's role: Even though national data shows that the gender of caregivers is split (40% men, 60% women), the FCA's shows that 75% of those seeking services for aging parents are women, compared to only 25% of men. So outwardly, even if women aren't the primary point of contact, the data shows that they are heavily involved in the research and organizational aspects of care. And according to the FCA, this statistic hasn't changed in over 30 years.

Looking for answers: Demographics are often categorized by kinship: spousal caregivers vs. adult children. Spousal caregivers make different decisions than children of aging parents. For example, adult children's role in the workforce and personal obligations can limit the amount of support they provide, while spousal caregivers are often more able to dedicate significant time to care. The data shows about 25% of caregivers are older spouses while most are from a younger generation ( baby boomers to millennials).
Top concerns: A little more than half of all searches for caregiving resources occur on the internet. People typically search for services related to their aging parents as well as the emotional feelings associated with the topic. However, the data shows that the most searched topic as it pertains to elder care is finances: "How can we afford these services?" or "How can I receive pay for caretaker work?" The second most frequently searched topic centers around the parents' diagnoses and some of the issues that occur when managing them. For example, "How do I deal with or support my spouse/mother/father with Alzheimers?"
Work and Caregiving: There are a few states (maybe five) that provide paid family leave but most businesses are still trying to grasp this issue. Younger caregivers are often the most lacking in resources and support. Though they exist in droves and are doing the difficult work of seeking care for their aging parents, they are often overlooked by the existing systems because of their age.

The emotional toll: Caregivers are often dealing with a feeling of deep loss. They no longer see the person they used to know. This is especially true for those dealing with parents who have cognitive or behavioral health issues. In addition, women are often times the primary breadwinner in their households so they're responsible for both working and sometimes up to 20 hours a week in caregiving. This taxing schedule can lead to women caregivers being more isolated from relationships with their peers — peers who may not be experiencing the same type of parental care shift.
Women in need of care: More than 75% of the elderly who need care are women. Women live longer and today, there are more aging women who never married or had children than before.
Biggest challenge for women: Women continue to juggle many extra challenges and expectations. Gender expectations tend to lean toward women as the primary caregiver, both as mother or mother figures to young children but also as those for whom their aging parents depend upon in the last years of their lives.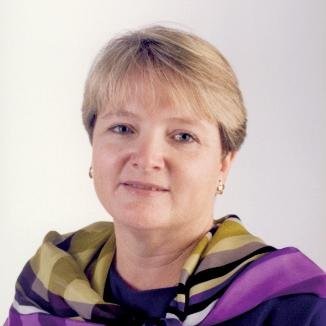 Kathleen Kelly, MPA, is Executive Director of Family Caregiver Alliance, a national nonprofit organization that provides direct caregiver support services, public policy development, research, and public awareness regarding family caregivers. As director, she oversees programs of the Bay Area Caregiver Resource Center (providing direct services to families in the San Francisco Bay Area), California policy collaborations, and the National Center on Caregiving. During her tenure, the organization has grown from a grassroots program to a national organization that provides leadership on supporting family caregivers with best practice interventions, public policy, state system development, and leading edge research.
Find her at:
Credits:
Produced by: Kai-Saun Anderson
Music by: Podington Bear, Soft Driver and Aitua, Wings II Animato
Background photo by: Francesco Ungaro
WANT MORE? SUBSCRIBE TO AND RATE THE SHOW
iTunes • Stitcher • Google Play
Thanks for listening! We hope you'll subscribe at iTunes, Stitcher, Google Play or wherever you get your podcasts.
Questions or comments? Email us at hi@toteandpears.com.