Non-binary
EPISODE OVERVIEW
Amber sits down with Jan Tate, a psychotherapist with a dual background in clinical sexology and clinical social work who specializes in providing support for people who identify beyond the gender binary. On Ep 15, Jan and Amber discuss the challenges and experiences of non-binary/gender non-conforming individuals.
TOPICS COVERED
Challenging an identity: A Deacon from her small town in the south transitioned from a man to a woman and that is the first experience Jan had with gender expression. The backlash inspired Jan to learn more about identity and gender. She pursued graduate school in Philadelphia where she saw life from a different lens: more diverse and inclusive. She returned to the South where she now works as a psychotherapist at Carolina Partners in Mental HealthCare, a group of mental health clinicians who are cross-trained in body-based modalities to provide effective and affirming trauma recovery services including mental health and wellness psychotherapy.
What does it mean to be gender non-conforming or non-binary? For many, the terms gender non-conforming and non-binary are new. They did not exist in previous generations and can be missing from social and professional circles. Jan gives some background on sex and gender by defining the differences in four different categories
Sex - Sex is your biological chromosomal arrangement. It is assigned at birth by a doctor and is subjective. The most commonly known are female or male. However, there are more than just two sexes: 1 out of every 2,400 babies is born with ambiguous genitalia, otherwise known as intersex

Gender - Gender is defined as man and woman. Typically, society assigns traits based on gender - men are "masculine" and women are categorized by "femininity" — with traits such as being more emotional.

Gender expression - Gender expression is how you behave in the world and how the world learns to associate your behavior with your gender. It's a spectrum, from very masculine to feminine and everything in between or beyond.

Sexuality - Sexuality refers to who you are attracted to and how you express your sexuality. This is also a fluid spectrum with evolving terms — from gay to straight to other forms of sexual identity such as bisexual, pansexual, etc.
All of these categories can form different arrangements. One challenge is that people tend to mix the terms even though every person is different. For example, a man can be attracted to women but have what some may consider a more feminine gender expression. Understanding that every individual is incredibly unique is important to consider when you're trying to connect with people meaningfully.
How can companies stay connected? The discourse about sex and gender is relatively new to many, and the terms evolve. If you naturally fit within the binary (male and female), it can be difficult to know how best to support the LGBTQ and non-binary communities.
Understanding the differences in sex and gender, and building products and services around the variations demonstrates inclusion. Showing that your business is capable of authentic, meaningful and inclusive representation is one of the best ways to connect with this audience. In addition, as society shifts, a younger audience expects this inclusivity from businesses and brands.
Pushing past the binary: Historically, marginalized groups have pushed against the binary — feminist movement, equal pay for women, etc. but these movements often leave out groups that don't fit their perimeters. For example, the conversation about equal pay for women: adheres to the binary by embracing the concept that the only genders involved are women and men. A non-binary approach would state that people who are more feminine should make the same amount of money as people who are more masculine — upholding the notion that all people are equal and equal work justifies equal pay.
Adding on layers: Biological sex is one layer. Gender is another. Gender expression is yet another. Amber and Jan talk about what it's like to add additional layers (i.e. sex, gender, geographic location, class, religion and race) to a person's identity and how their view of the world, experiences and dangers shift or change altogether.
Continuing the conversation: Jan shares a few resources that listeners to which listeners can refer to learn more about non-binary, gender non-conforming and LGBTQ topics.
Jan Tate, MSW, LCSWA, M.Ed, CSOTP is a psychotherapist with a dual background in clinical sexology and clinical social work. Jan Tate earned her M.Ed in Human Sexuality alongside her Master's in Social Work at Widener University in Chester, PA.
Her areas of expertise are working with adults in the kink, poly, trans, GNC/NB, and LGBTQ communities, along with sexual disorders and general sex therapy. She encourages sex positivity for people across the spectrum of sexual orientation, gender expression, as well as those who are unsure of, questioning, or evolving through identifications.
You can connect with Jan on LinkedIn.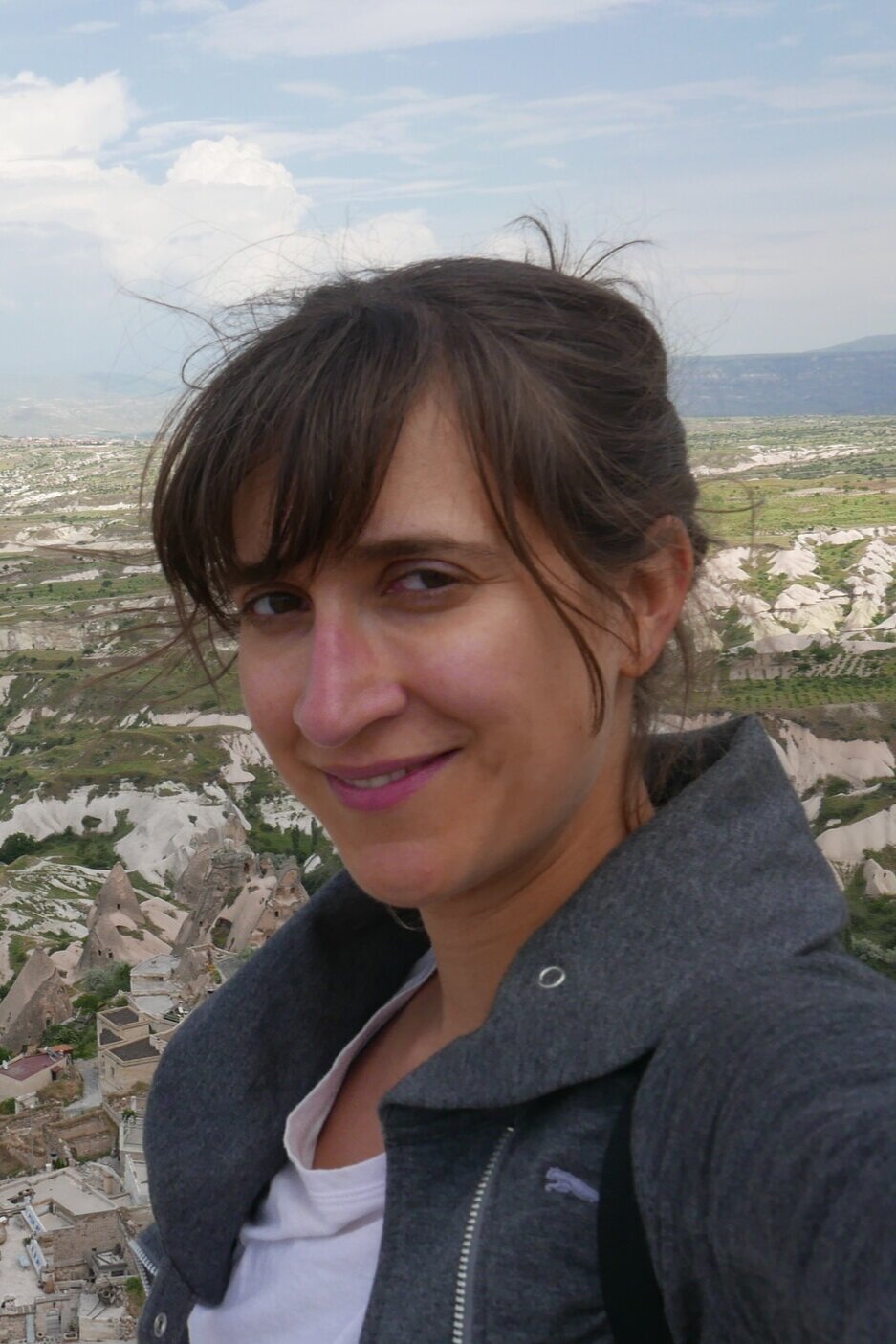 Sabrina is a designer for products and services, and a Director of Design Research at &Partners, focusing on civic design.
She has extensive experience leading every stage of the human-centered design process, focusing on discovery, user research, strategy, conceptual design, and iterative user testing. She has worked previously at design agencies like R/GA, Method, and Isobar.
Previous clients include Nike, Walgreens, Infor, Bayer, E*Trade, Scottrade, and others in the healthcare, enterprise, financial services, retail, and non-profit sectors.
You can connect with Sabrina on LinkedIn.
Credits:
Produced by: Kai-Saun Anderson
Music by: Podington Bear - Colocate & Rope Swing
Background photo by: Rosan Harmens
WANT MORE? SUBSCRIBE TO AND RATE THE SHOW
iTunes • Stitcher • Google Play
Thanks for listening! We hope you'll subscribe at iTunes, Stitcher, Google Play or wherever you get your podcasts.
Questions or comments? Email us at hi@toteandpears.com.