Motherhood and Race
EPISODE OVERVIEW
Amber talks about motherhood and race with Anthonia Akitunde, founder and editor-in-chief of mater mea, a website that tells the stories of black women at the intersection of motherhood and career.
From misconceptions to misrepresentations—Amber and Anthonia discuss how these factors might affect the way a business constructs its messaging.
TOPICS COVERED
Can Black women have it all?: Where do women of color fit into the work/life balance conversations when the women who are telling these stories do not look like them? In 2012, Anthonia Akitunde, founder and editor-in-chief of the award winning website, mater mea, set out to give African American mothers a platform to share their stories.

Black + Mom: There's a prevalent perception of Black motherhood within the public imagination: images like the welfare queen, who's taking advantage of the system or the single mom, fighting against the odds. But Black motherhood isn't monolithic. The community is vibrant and diverse—full of straight moms, LGBTQ moms, single moms, homeschool moms, and many different kinds of multi-faceted women, grounded in reality. Black moms want what every mother wants—to be seen and valued.

Missing perspectives and lost opportunities: Clustering women into groups leads to missing opportunities. In the case of motherhood, businesses and brands create barriers between their products and the Black mothers who need them by not paying attention to the specific needs and challenges within the community. Anthonia shares a story about how implicit biases were keeping fertility companies from seeing their biggest market.

Diversity + authenticity: As the Black community's buying power continues to grow, businesses and brands will have to take note in order to capture a piece of this growing segment. It's takes more than just a few pictures of women of color to connect with this audience—when brands aren't authentic about resonating with the community, the disconnect is apparent.

Creating connected spaces: Research. Explore hashtags. Hire a freelancer or contractor from the community. Find, and pay, influencers who can speak to the needs in the community.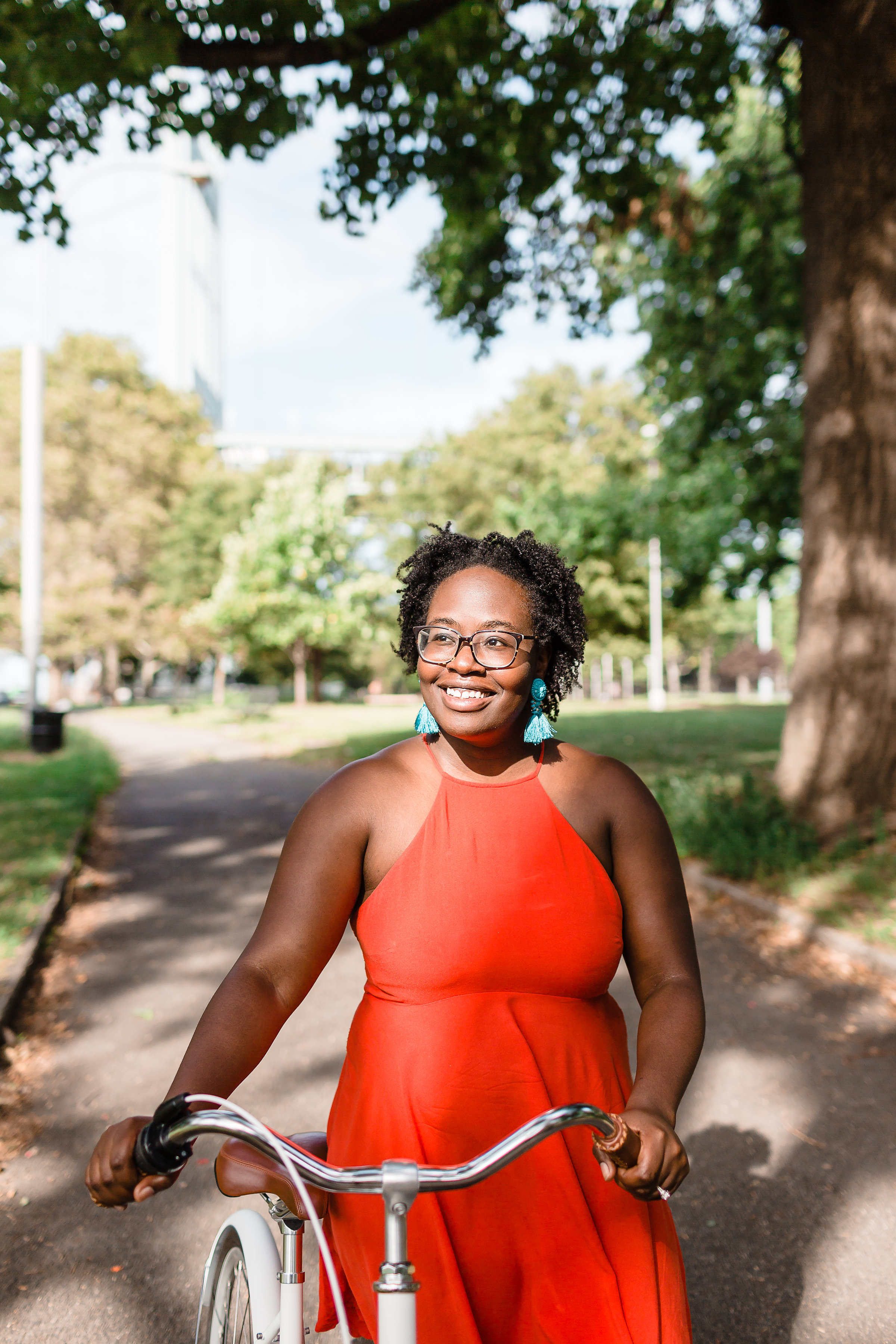 Raised in Kansas City, Missouri on a healthy diet of books and magazines, her decision to be a journalist was practically inevitable. After graduating from the University of Chicago and Northwestern's Medill School of Journalism, Anthonia moved to New York City to further her journalism career, freelancing for The New York Times, Fast Company, Fortune.com, and The Root.

Always bothered by the lack of diversity in her favorite magazines—she even wrote letters to Ebony and Essence when she was 12, proposing they create a teenaged version of their publications and make her editor-in-chief—Anthonia was especially struck by the dearth in mainstream media of professional women of color. Mater mea was her calling.

Learn more about mater mea and follow Anthonia on Facebook and Instagram at @Matermea.
References:
mater mea
A website that tells the stories of black women at the intersection of motherhood and career.
Black women and infertility
Black women are almost two times more likely to experience infertility than white women. However, the public perception of infertility doesn't include Black women's stories. This lack of representation and education is part of the reason why 96% of Black women who have experienced infertility feel alone,* and why Black women are less likely to seek treatment.**
Source:
*Silent and Infertile: An Intersectional Analysis of the Experiences of Socioeconomically Diverse African American Women With Infertility (2015)
**CDC, National Health Statistics Report
Black Consumers
"Black consumer brand loyalty is contingent upon a brand's perception as authentic, culturally relevant, socially conscious and responsible."
Black Impact: Consumer Categories where African Americans Move Markets.
Credits:
Produced by: Kai-Saun Anderson
Music by: Podington Bear
Photo by: David Yarrow
WANT MORE? SUBSCRIBE TO AND RATE THE SHOW
iTunes • Stitcher • Google Play
Thanks for listening! We hope you'll subscribe at iTunes, Stitcher, Google Play or wherever you get your podcasts.
Questions or comments? Email us at hi@toteandpears.com.